Looking for the Best Wedding Limo Package?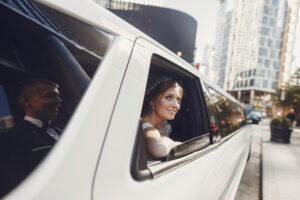 Wedding planning is one of the most joyous and stressful times of your life. There are the obvious big decisions like finding the perfect dress, booking your dream venue and tasting all the cake imaginable until you find the very best one. Then there are the smaller details you may forget about like booking a limo for your wedding day. Don't let the small details like this ruin the magic of your big day, A Dream Limousine and Sedan has just the right package for you.
We Promise to Make the Biggest Day of your Life one to Remember with The Ultimate Wedding Limo Package
A minimum of three hours of transportation is included in your wedding limo package.

Complimentary bottle of champagne for the bride and groom.

Stay hydrated with all the ice water you could ever need.

Make your arrival memorable with a red carpet wedding entrance.

A wedding gift from us with complimentary transfer to the airport transportation when you leave for your honeymoon.
A Dream Limousine and Sedan will supply luxury at its best and top value on your wedding day with the Ultimate Wedding Limo Package. If the included perks don't speak for themselves, then an award might. Named the "Best of Weddings" by The Knot, A Dream Limousine and Sedan has been recognized as a top wedding vendor in the country. The prestigious honor, given to only the top 5%, is bestowed upon the highest rated wedding vendors that are trusted dependable and deliver quality service. 
Additionally, we encourage you to come in and "try out" our fleet to ensure the proper size for your party. With an array of sizes and models, you are invited to stop in and get to know the fleet so you feel confident that you selected the right one for you and your wedding party.
A Dream Limousine and Sedan has the best wedding limo package around and an unrivaled commitment to excellence. Rest assured that your wedding day will be special, down to the limo ride. You can contact A Dream Limousine and Sedan at (734) 542-6800 or click here to learn more about our offerings.