Benefits of hiring a transportation company instead of Uber to and from the Detroit airport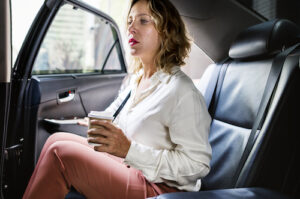 Whether you are flying in or out from a vacation, a business trip or holiday destination, transportation to and from the Detroit airport is the last essential element in your overall travel plans. Nobody wants this last step to be stressful or time consuming so, how do you know which transportation service to choose? While ride-sharing services like Uber and Lyft seem to at the top of everyone's mind, there is a better, more professional option that has many benefits that you may not initially consider – a State Certified transportation company. This post will describe what those benefits are and why you should choose a transportation company to get you to and from the Detroit airport.
Benefits of a Transportation Company at the Detroit Airport
Transportation companies will track your flight and arrive at the Detroit airport prior to the time your flight lands. They will meet you at baggage claim, help you with your luggage and escort you out to the car. Rather than trying to find and waiting for your Uber to arrive, your luggage will be loaded and you will be on the road.

Transportation companies utilize late model, state inspected vehicles along with seasoned, professional drivers that are well-versed in Detroit airport logistics. Plus, these drivers are certified and monitored by the state 24 hours a day.

Transportation companies allow you to make your arrangements ahead of time so, your final step in your travel plans between your home and the Detroit airport remain hassle and stress free.

Transportation companies design the experience to meet your needs with many unique programs including A Dream Limousine's "My Driver" Program.
"MyDriver" Program
Save up to 20% on normal sedan rates when using the "My Driver" Program for all of your sedan needs, including airport transportation.

Never pay for service or driver fees at the time service is rendered so there is no need to stop at the ATM in the airport, or to give your card number to the driver.

This door to door service allows traffic worries to vanish because no longer do you need to deal with parking dilemmas.
Overall, the benefits of hiring a professional transportation company to and from the Detroit airport rather than another service like Uber are valuable. The trained professional drivers at a transportation company will ease your mind during your travels and allow you to focus on other things like work or relaxation. For the quickest, safest and stress-free Detroit airport transportation contact A Dream Limousine and Sedan at (734) 542-6800 or click here to learn more about our offerings.